Inspection
Reports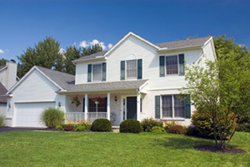 Our computerized inspection report was developed to present a concise, but complete summary of the results of the inspection, free from the sort of technical language and remarks many homebuyers find bewildering.
You are urged to attend the inspection and accompany our inspector during the examination of the home. The information you gain will be of great value to you.
For your convenience, the home inspection and wood destroying insect reports are presented to you after the inspection is performed. The home inspection report includes, but is not limited to, the following:
structural condition and basement
electrical, plumbing, hot water heater, heating and air conditioning
quality, condition and life expectancy of major systems
general interior including ceilings, walls, floors, windows, insulation and ventilation
kitchen and appliances
general exterior including roof, gutter, chimney, drainage, and grading
Our reports are performed in accordance with the standards set forth by both the State of New Jersey and the American Society of Home Inspectors (ASHI).